The
Scourge
is one of two major
undead
factions existing in the world of
Azeroth
(the other being the
Forsaken
), and a major player for control of the world. They have a vast "empire". Created initially as the precursor to an invasion by the
Burning Legion
after their previous failures, the Scourge broke free from their demonic masters and — under the iron rule of the dread
Lich King
— have built up their power base on the Arctic continent of
Northrend
. Their influence spreads throughout Northrend, as well as the Plaguelands in northern Lordaeron and southern Quel'Thalas, and even Kalimdor to a small degree. A terrifying and insidious enemy, the Scourge remains perhaps the most dangerous threat to the world of Azeroth.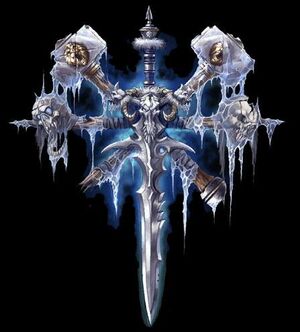 Monstrous Scourge
Edit
Organization
Edit
Membership
Edit
Notable Commanders and Allies
Edit
Minions of the Scourge
Edit
Command Structure
Edit
Cults & Groups of the Scourge
Edit
References
Edit
Ad blocker interference detected!
Wikia is a free-to-use site that makes money from advertising. We have a modified experience for viewers using ad blockers

Wikia is not accessible if you've made further modifications. Remove the custom ad blocker rule(s) and the page will load as expected.